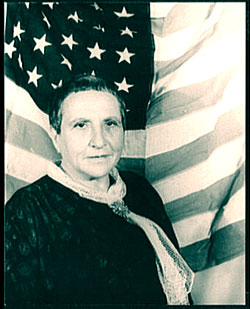 "Either, we have been taught to think, the mind moves in a logical sequence to a definite end which is its goal, or it will embrace movement without goal other than movement itself for an end and hail "transition" only as supreme.
Take your choice, both resorts are an improper description of the mind in fullest play.
If the attention could envision the whole of writing, let us say, at one time, moving over it in swift and accurate pursuit of the modern imperative at the instant when it is most to the fore, something of what actually takes place under an optimum of intelligence could be observed. It is an alertness not to let go of a possibility of movement in our fearful bedazzlement with some concrete and fixed present. The goal is to keep a beleaguered line of understanding which has movement from breaking down and becoming a hole into which we sink decoratively to rest."
You can read it in its entirety
here